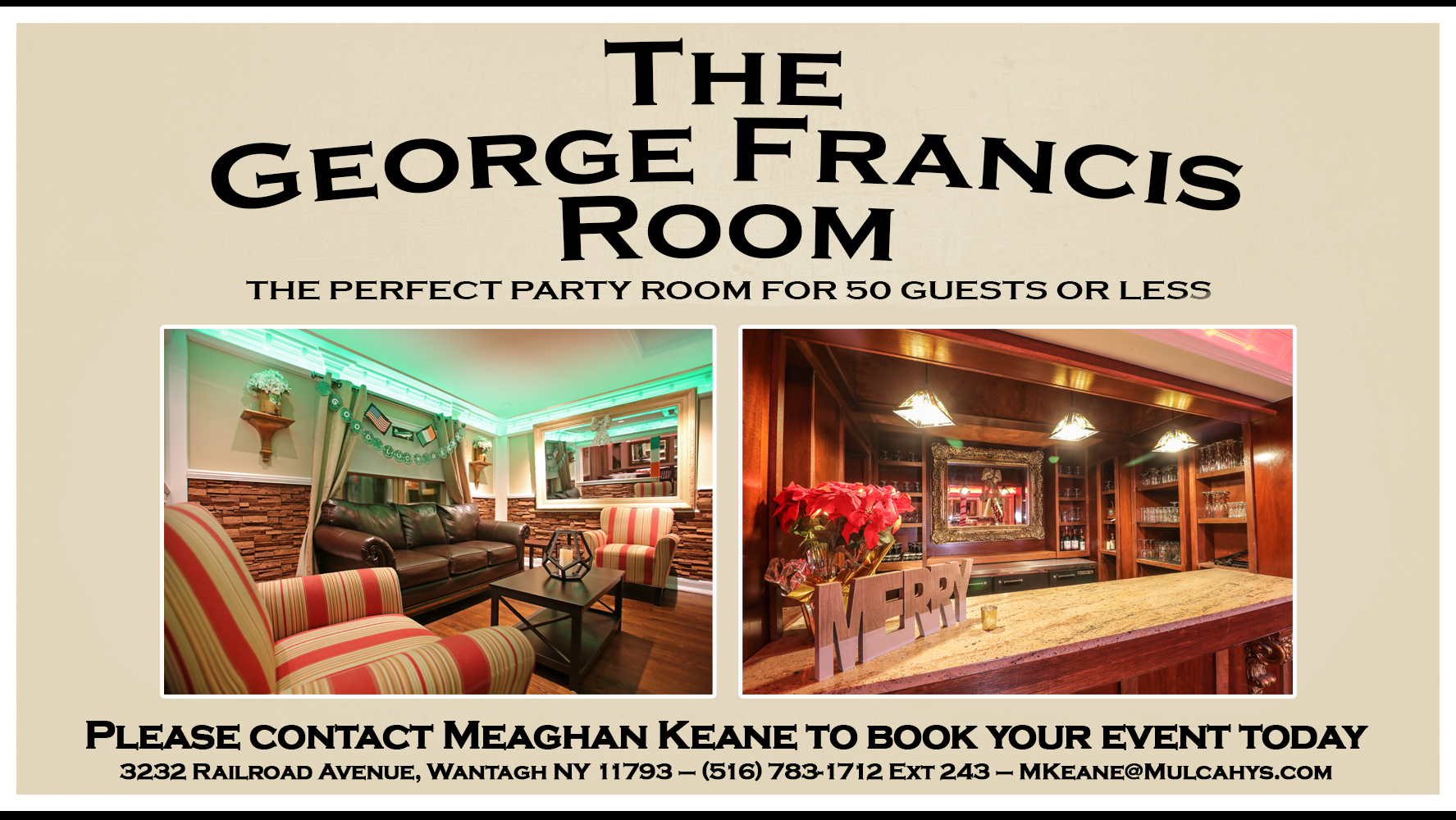 The George Francis is perfect for private parties for about 50 people. We do a ton of birthdays, communions, retirement parties, graduations, etc in this ultra private room a top Mulcahy's.
What makes Mulcahy's and this room unique is the after party !  We put on world class concerts and events on the main level of Mulcahy's that you are welcomed to join during, after or before your private party ! In- fact most people plan their event based on what concert we are having that night.
For a complete list of our concerts please visit www.Muls.com.
Email us at info@mulcahys.com or call us at 516-783-7500
Contact Us About A Party